No parking on Olympic Boulevard, on our neighbors' property or in the alley (except to briefly load/unload). YOU COULD BE TOWED. To access our parking lot, turn into the alley on the north side of Porter Street (between Mateo Street and Santa Fe Avenue) next to the entrance to Interstate-10. It's across the street from the Porter Junction Cafe at 2350 Porter Street 90021. Click here for directions via Google Maps.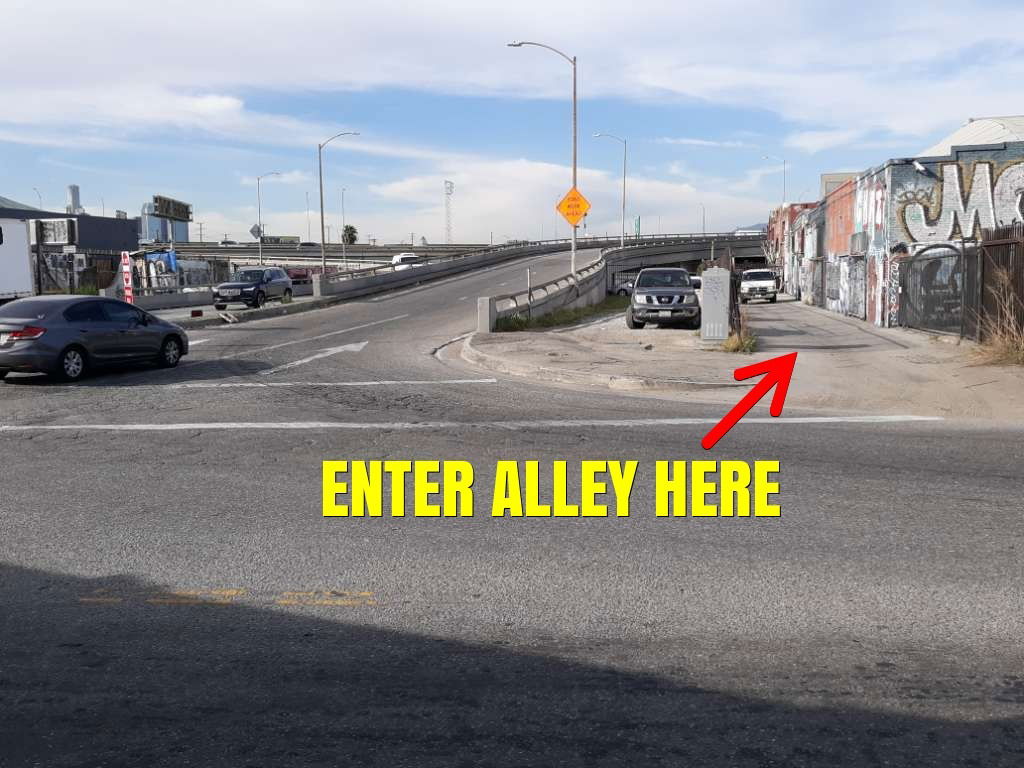 As you drive forward (northward), you'll see a black iron fence on your left. There's a dirt area on the left side of the alley at the end of that fence. Veer into the dirt area and continue driving forward for a few more feet.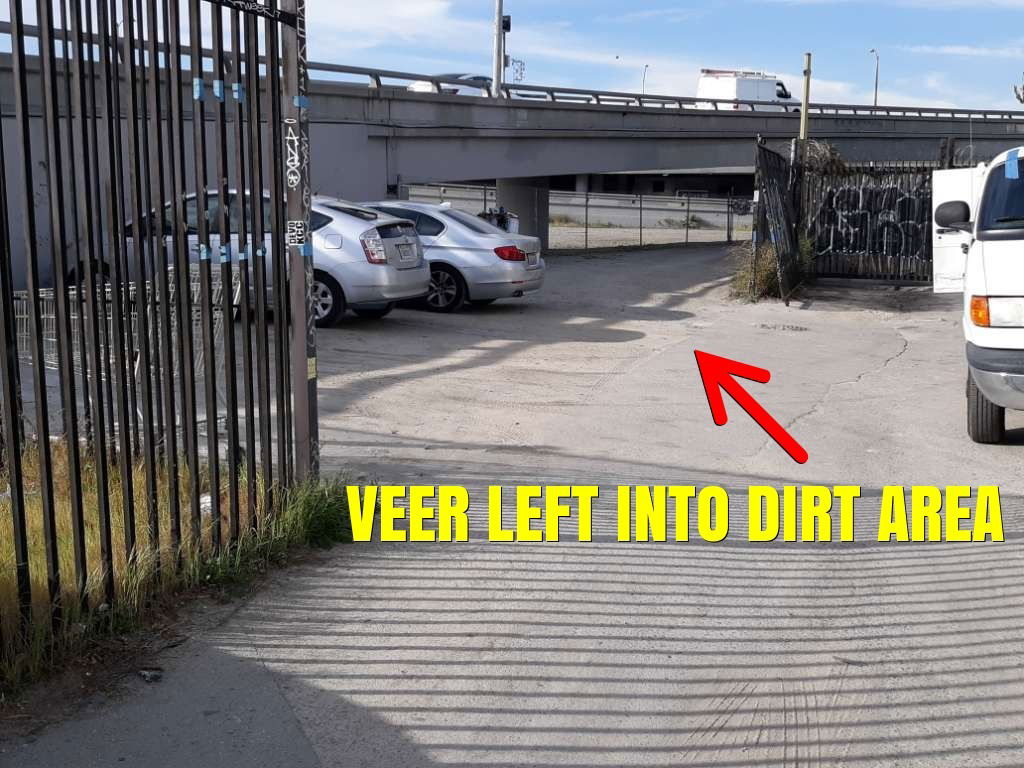 The entrance to our parking lot is at the end of the dirt area. Drive under the freeway ramp to enter.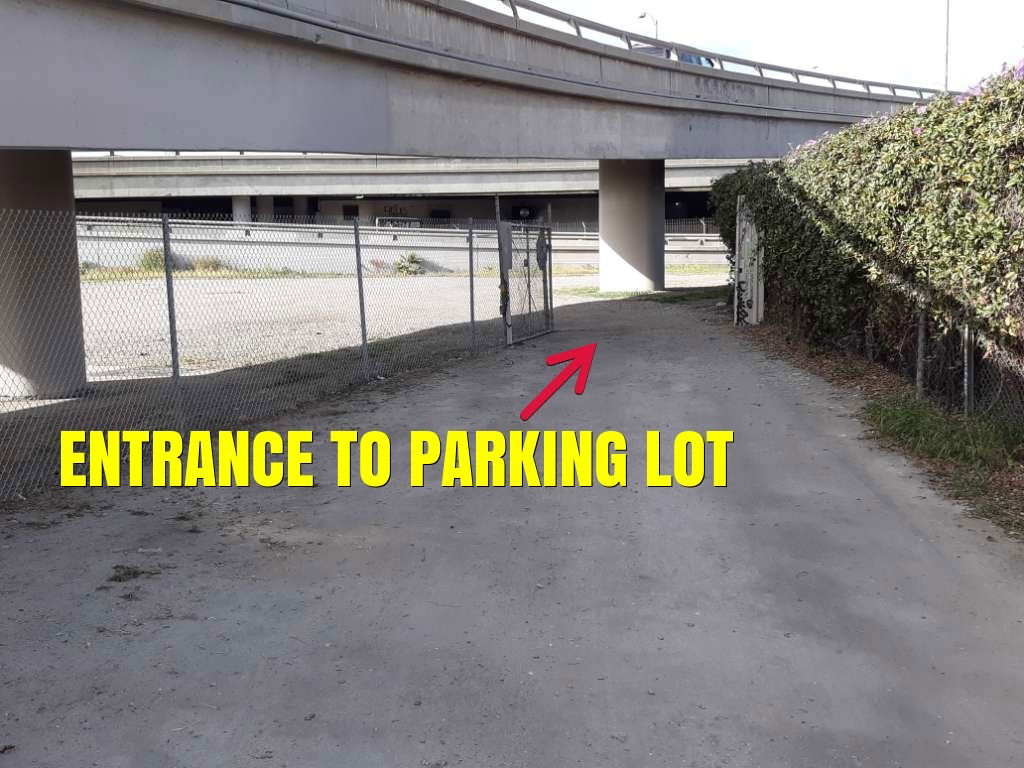 Our parking lot is an area with gravel that can accommodate 50 cars. There are no marked spaces or aisles. If there are no parking attendants there when you arrive, please be considerate and make sure you aren't blocking anyone.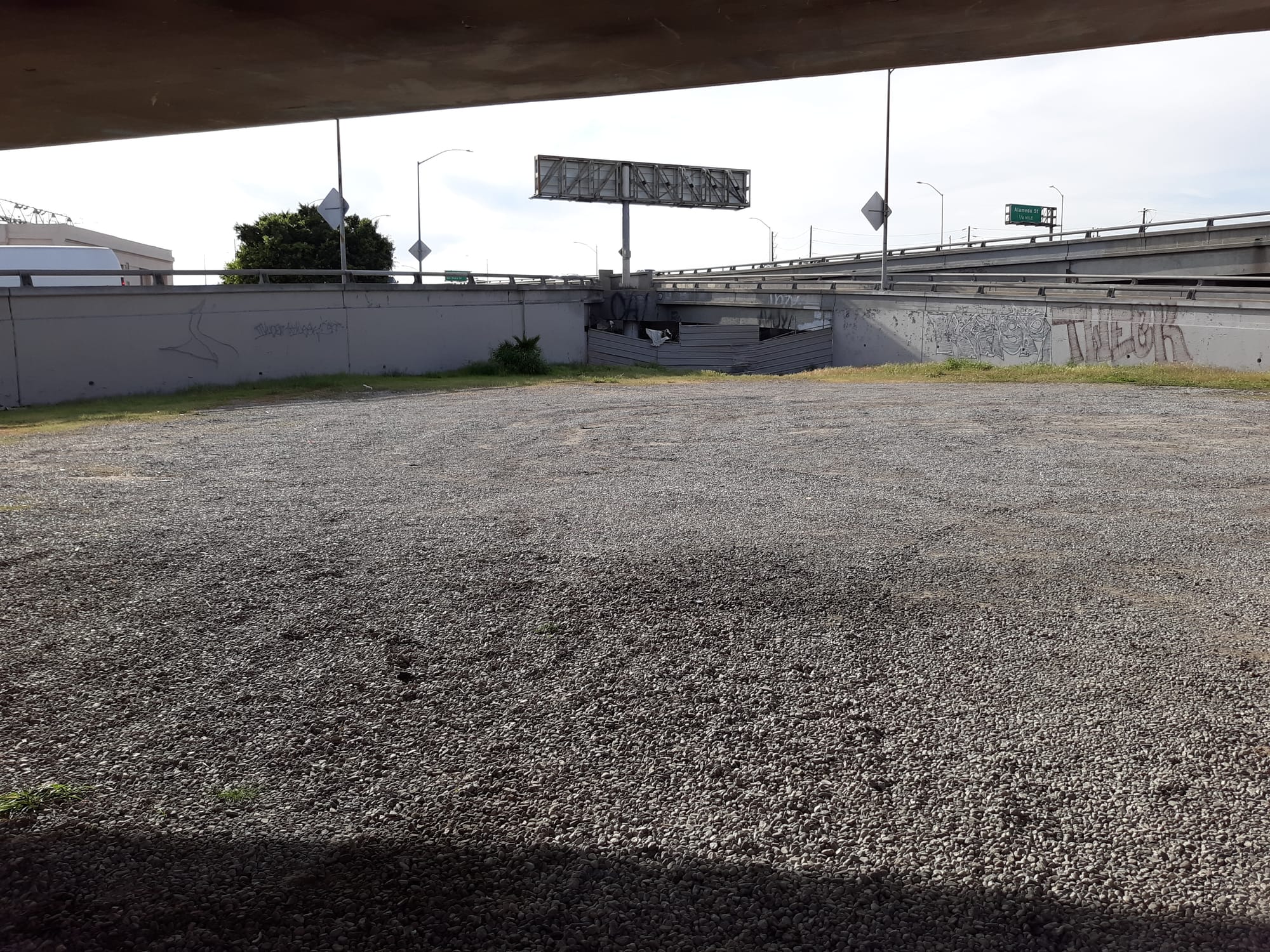 After parking, walk southward and cross Porter Street. Continue walking southward (toward Olympic Boulevard) in the alley next to the Porter Junction Cafe. The entrance to The Vortex is the last door on the right. Look for the "2341" sign.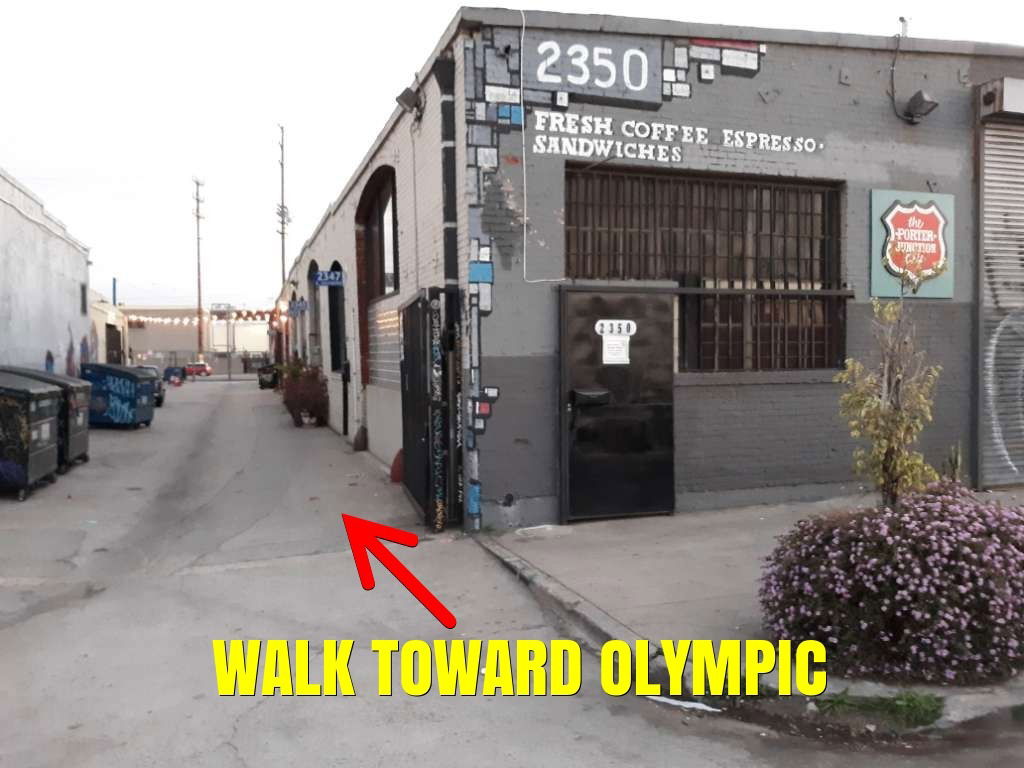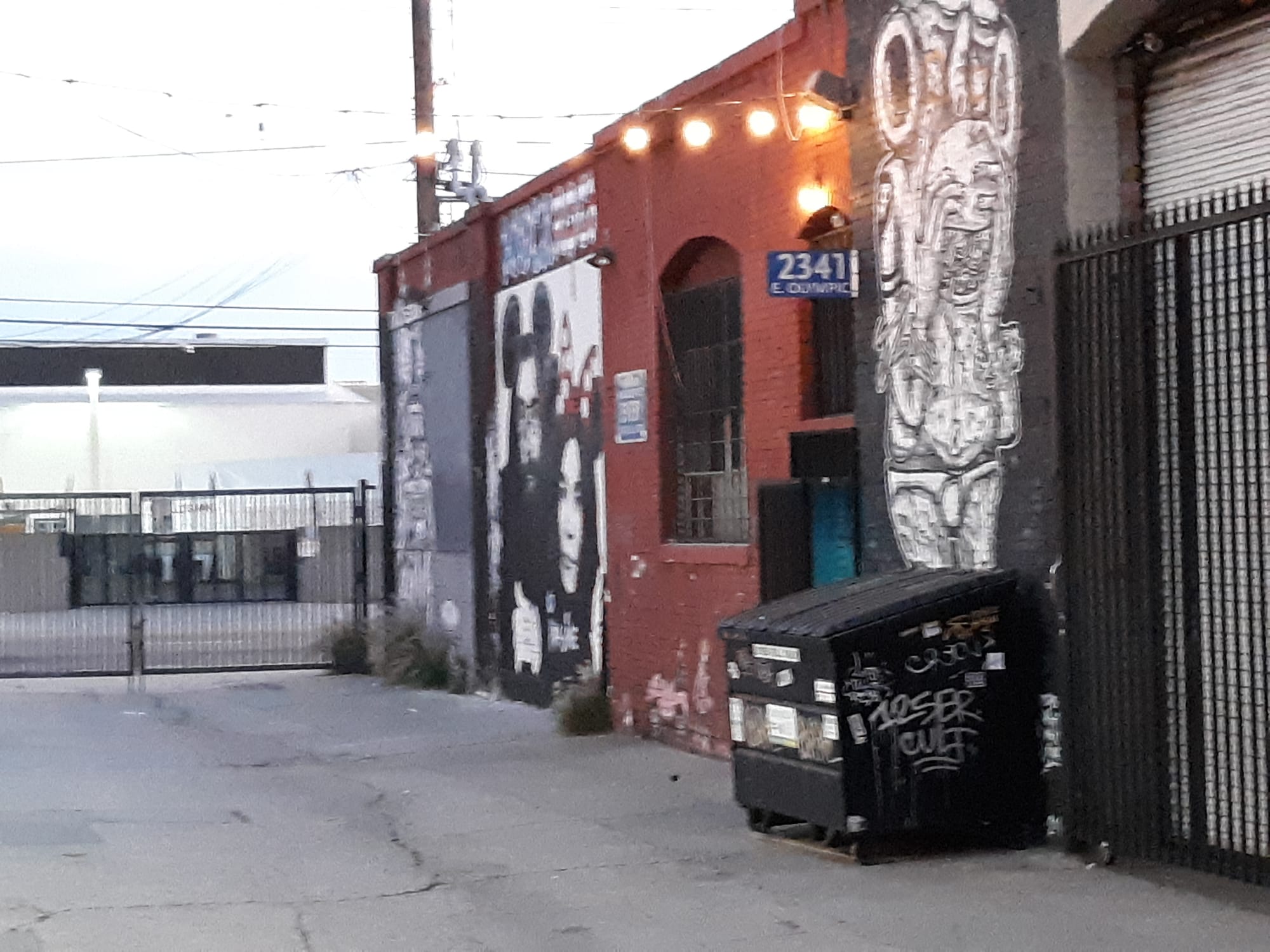 There is limited street parking in the neighborhood: Porter Street (between Mateo Street and Santa Fe Avenue, and a few spots east of Santa Fe), Mateo Street (north of Porter Street), Santa Fe Avenue (north of Porter Street, south of Olympic Boulevard), 11th Street (west of Santa Fe Avenue). NO PARKING ON OLYMPIC BOULEVARD OR IN ALLEYS. YOU COULD BE TOWED.
If you are towed, call Brian's Toledo Tow Service at 213.955.5767, Los Angeles Police Department at 213.486.1100 and LA County Sheriff's Department at 323.264.4151.